Unipass II
Unipass II is the only system able to verify the access of only one person at a time to safety areas through (also) pre-existing passages. It is essential in the access control of Financial Institutions, Credit Institutions, Caveaux, Software Houses, Government Buildings, Embassies, Consulates, Nuclear Power Plants, Platforms for oil and mineral extractions, Research Institutes etc.
Possible interface with any traditional or biometric access control.
Unipass II permits the transit of only one person at a time through the controlled passage. Unipass II provides the total number of people passing through the passage both in entrance and exit way for Airports, Museums, Malls, Supermarkets, Factories, Hospitals etc.
Stand-alone device with contact interface;
TCP/IP interface for the remote control of the device and/or for the centralization of more devices (optional);
Adjustable passage width from 600 mm to 1400 mm;
Passage height of 2010 mm or 2250 mm;
Vocal synth system;
Optic and acustic alarm signal;
Self-supporting structure;
Satin aluminium finish.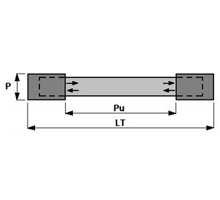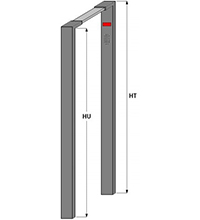 | | | | | | |
| --- | --- | --- | --- | --- | --- |
| Model | LT (mm) | P (mm) | Pu (mm) | HT (mm) | HU (mm) |
| UNIPASS-II - A (*) | 740…1540 | 120 | 600…1400 | 2050 | 2010 |
| | | | | | |
| --- | --- | --- | --- | --- | --- |
| Model | LT (mm) | P (mm) | Pu (mm) | HT (mm) | HU (mm) |
| UNIPASS-II - B | 740…1540 | 120 | 600…1400 | 2300 | 2250 |
(*) - Standard