Technicians find Acetech a constant reference point during all the placement phases, with due regard to every role involved in the process. On request, we also take care of the placement and the first start-up, usually the most delicate step.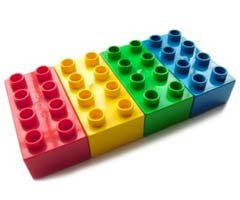 Modular products with competitive maintenance costs
Our high security portals and metal detectors can be completely dismantled and easily reassembled, also in hardly accessible areas such as historic buildings or high floors. This is an essencial feature along with simplicity of use and configuration.
As a matter of fact, our purpose is to develop intuitive and easy to assemble products. This is a decisive factor in case of investments in security doors and metal detectors, because all Acetech products have not only very competitive prices, but also affordable after-sales maintenance costs.
Timely responses and focused solutions
For a widespread after-sales service, Acetech technical support is provided by every head of department. An expert will provide timely responses and targeted solutions according to the customers' needs.
Here in Acetech we think that our support is fundamental for our customers. We run training courses in our headquarters as well as worldwide, in order to make technicians familiar with our high security portals and metal detectors. They can also understand the mechanics and electronics with our designers and specialists. As a result, we offer an important advantage in terms of reduction of time as well as placement and maintenance costs.